Boardman Clark Remembers Henry A. Field, Jr.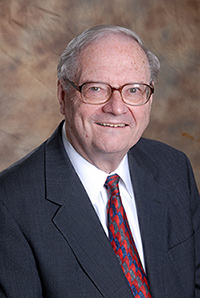 HENRY A. FIELD, Jr., age 90, died on Monday, November 5, 2018.  From 1962 to 2012, Henry was one of the four named partners of Boardman, Suhr, Curry & Field.  During those 50 years, through tireless efforts and skill, he led what began as a one-man trial practice in 1957 into a thriving trial group.  He helped turn a firm of fewer than 10 into the large present-day firm.  Henry was recognized both nationally and locally for his courtroom skills, legal knowledge, and impeccable ethical standards.  In a practice often rough and tumble, Henry had that rare ability to fight hard for his clients and win, and yet treat opponents with dignity and respect.  As a result, many of Henry's biggest fans are opposing lawyers.  Thank you, Henry.  We have lost both a colleague and a friend.   

A celebration of his life and legacy will be held at the Madison Club on Friday, November 30, 2018 from 5- 9 p.m.  The program will take place at 6:30 p.m.  Complimentary beverages and light hors d'oeuvres will be available.